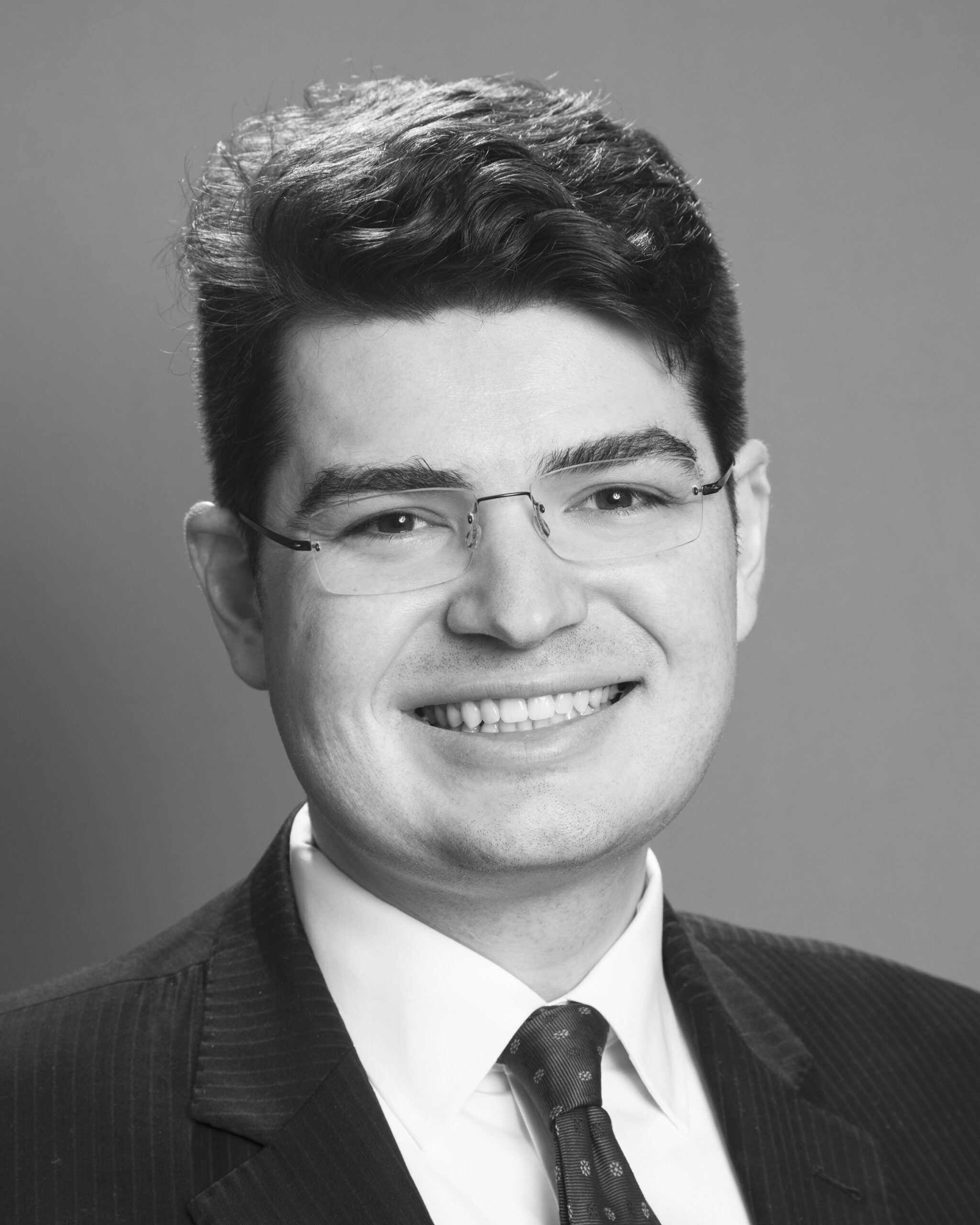 Christopher M. W. Pioch is a senior associate at Dunnington working on matters relating to the litigation, arbitration, and mediation, international, and white collar defense and investigations practice areas.
Chris's practice focuses primarily on complex commercial litigation in federal and state courts.  He is a creative, yet pragmatic, litigator who effectively and efficiently resolves both complex and sensitive business disputes on behalf of clients in financial, insurance, business contract and tort, intellectual property, among others.
Handling all phases of litigation –  from commencement of an action through trial – his work includes directly liaising with clients to craft claims and effectively responding to lawsuits, motion practice, and working on discovery-related matters such as the taking of depositions and streamlining eDiscovery practices.
In addition to active litigation, Chris has counseled on issues involving the Office of Foreign Assets Control ("OFAC"), the Foreign Agents Registration Act ("FARA"), Foreign Corrupt Practices ("FCPA"), anti-money laundering.  He has performed litigation risk assessments on behalf of clients, conducted investigations into business practices and corporate structures, and has a solid working knowledge of environmental social governance ("ESG") issues.
Chris's areas of research include United States foreign affairs laws and their application, comparative law, international disputes, and international corruption, sanctions, and enforcement.
An active member of the New York City Bar Association, Chris co-chairs its Task Force on the Independence of Lawyers and Judges.  In that capacity, he has discussed the importance of an independent legal system to audiences in the United States and from other countries.
In addition, Chris is an adjunct professor at Fordham University School of Law where he teaches oral advocacy, case strategy, evidence, and witness preparation.
Prior to joining Dunnington, Chris clerked for the Hon. Eileen Bransten (ret.) on the Commercial Division of the New York State Supreme Court and was an associate at an AmLaw 100 firm.
Chris received his J.D. from Fordham University School of Law where he was a Notes and Articles Editor for the Fordham International Law Journal.  While in law school he published a Note on comparative constitutional law and assisted a professor in the publication of a book on foreign affairs in United States Courts.
Admitted to practice in the states of New York and New Jersey as well as before the District Courts for the Southern District of New York, Eastern District of New York, District of New Jersey, and the United States Court of Appeals for the Second Circuit.