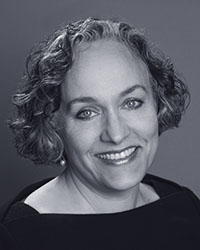 Claudia G. Jaffe is a member of Dunnington's cultural property and museums, litigation, arbitration and mediation, employment law and intellectual property, advertising, art and fashion law practice groups.
Ms. Jaffe has been admitted to the bars of New York, Massachusetts, and Florida, as well as to the Southern District of New York, Eastern District of New York, United States Court of Appeals for the Second Circuit, and the United States Supreme Court.
Ms. Jaffe began her career as an associate practicing commercial litigation at the New York offices of Kelley, Drye & Warren and Proskauer Rose Goetz & Mendelsohn. Following that experience, she spent fifteen years handling products liability cases, commercial contract disputes, claims alleging internet defamation, a whistleblower action, and suits to quiet title to real property, determine the priority of liens against real property, and enforce easements and restrictive covenants in deeds.
Ms. Jaffe has represented clients in complex commercial disputes including in state and federal courts and in arbitration hearings. She has appeared and argued matters in New York State Supreme Court, including in the Commercial Division, New York County, the Appellate Division for the First and Second Departments, the Southern and Eastern Districts of New York, and the Second Circuit Court of Appeals.
Ms. Jaffe received her Bachelor of Science degree in Industrial and Labor Relations from Cornell University and her Juris Doctor from Boston University School of Law, where she was a Paul J. Liacos Scholar.
During law school Ms. Jaffe was a national Semifinalist in the Wagner Labor Law Moot Court Competition and co-author of the brief judged Best Brief in that competition.
She is the author of The Health Care Quality Improvement Act: Antitrust Liability in Peer Review, an article selected as the winning entry in a national student writing competition sponsored by the American Bar Association and published in the ABA's Tort & Insurance Law Journal