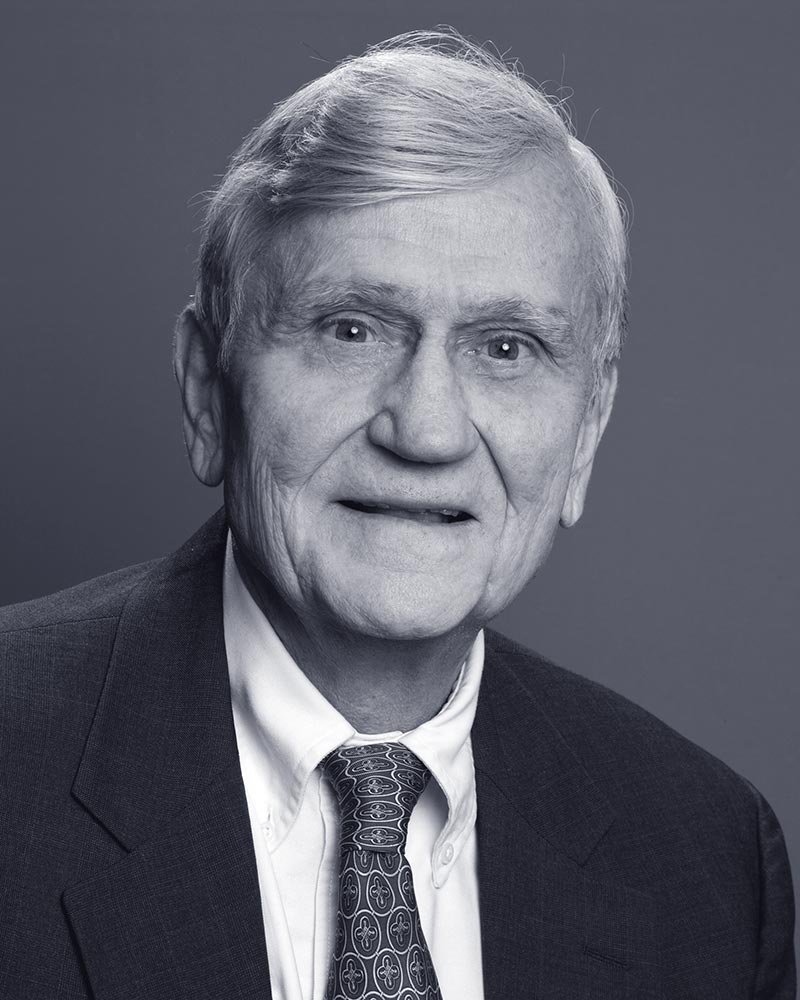 George W. Gowen was a member of Dunnington's estates, trusts and private clients, corporate and not-for-profit, religious and charitable institutions practice areas. He represented individuals, served on the boards of investment companies and on a pro bono basis on boards of not-for-profit organizations. He served as counsel to leading sports organizations. He is the author of A Willingness of Heart: Volunteerism and the Not-For-Profit Organization in the American Society and the memoir Talk of Many Things: Law, Sports, Politics, Nature.
Mr. Gowen was AV-Rated by Martindale-Hubbell and admitted to practice law in New York State, the U.S. Supreme Court and the U.S. District Court for the Southern and Eastern Districts of New York. He has served on United Nations Commissions, as Adjunct Professor at the New York University Graduate School of Business Administration and as Chairman of Humane and Environmental Organizations. Mr. Gowen served in the U.S. Army.
Mr. Gowen received his Juris Doctorate from the University of Virginia and his Bachelor of Arts from Princeton University.