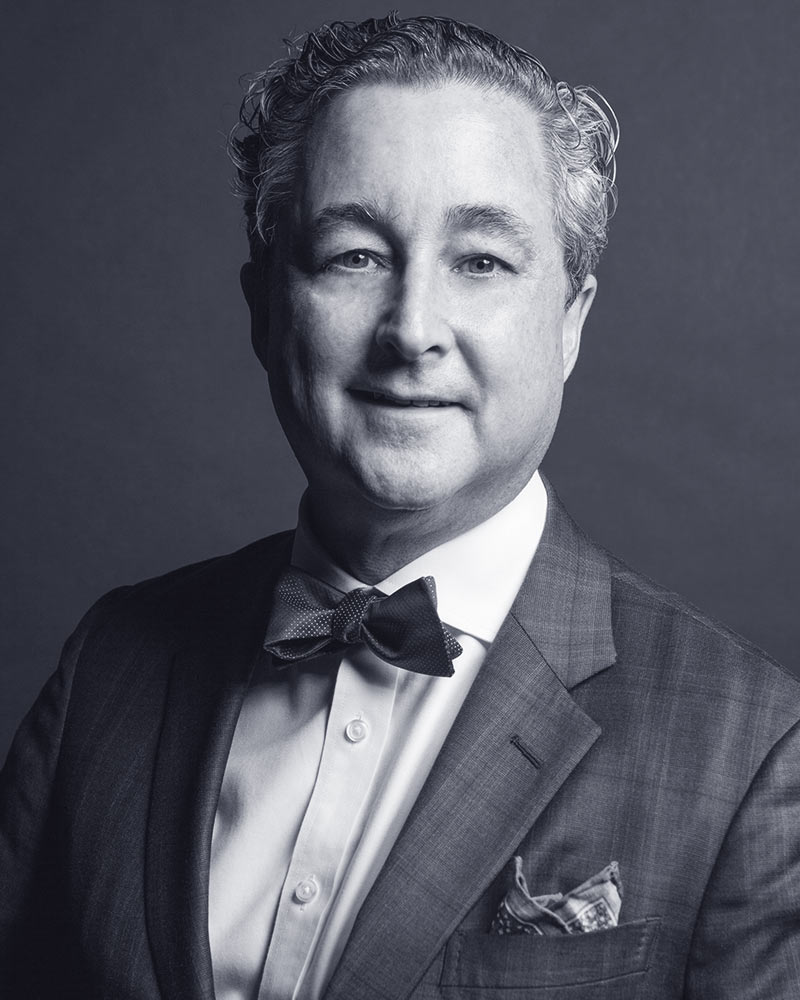 Raymond J. Dowd is a member of Dunnington's cultural property and museums, litigation and arbitration, intellectual property, advertising, art and fashion law, international, Italy desk and France desk practice areas. He has served as lead counsel in high-stakes, high-profile litigations and arbitrations in New York for over two decades. His book Copyright Litigation Handbook (Thomson Reuters/Westlaw) has received critical acclaim. Acting as a fiduciary by serving on non-profit boards has shaped his practical problem-solving approach and perspective.
Business disputes form the core of Mr. Dowd's practice. He works with a lean, experienced team, including trusted experts, to contain, avoid, minimize, and settle disputes. Matters often involve foreign law and conflict-of-laws principles, service or discovery in foreign jurisdictions. Mr. Dowd regularly represents television broadcasters in disputes relating to brand protection and content distribution in the United States, particularly anti-piracy work. Ground-breaking litigation to recover artworks lost during World War II has gained amicus curiae support from Holocaust survivors and heirs.
Mr. Dowd represents individuals, corporations, non-profits and governments in a wide range of matters. Trust and estates matters include contested probate proceedings through trial and disputes involving, trusts, heirship and decedents' estates. Contested matters include copyright and trademark disputes, shareholder actions, business dissolutions, contract disputes, licensing disputes and contested audits or accounting proceedings, including bench and jury trials, arbitrations and administrative proceedings, emergency applications for injunctive relief, quashing subpoenas, obtaining, enforcing and collecting judgments. Sample representations:
CTC Network v. Actava (SDNY) – Obtained permanent injunction blocking unauthorized broadcasts of Russian-language internet protocol television (IPTV) on behalf of Russian broadcaster;
Matter of Flamenbaum (NY Court of Appeals – Surrogate's Court Nassau County) – Represented the Republic of Germany in appeals from an estate accounting proceeding, obtained judgment returning 1200 B.C. tablet excavated from the Temple of Ishtar;
Reif v. Nagy (NY County Supreme – Commercial Division – Appellate Division First Department) – Obtained emergency seizure, successfully recovered Nazi-looted Egon Schiele artworks for heirs of Dachau Concentration Camp victim from London-based art dealer;
Energy Conservation Group v. Applied Underwriters (Queens County Supreme – Commercial Division) — Obtained temporary and preliminary restraining orders blocking arbitration and obtained an order compelling a $1.4 million bond against insurer;
Cartagena v. J.W. Thompson (SDNY) — Achieved dismissal of copyright infringement action in favor of arbitration via pre-answer motion on behalf of a non-signatory to the arbitration agreement;
Bakalar v. Vavra (SDNY – Second Circuit) – Tried first-ever Holocaust-era art litigation in U.S. federal court; prevailed on appeal on significant conflict-of-laws question on New York, Swiss and Austrian law on stolen art;
Chum Ltd. v. Lisowski (SDNY) — Obtained summary declaration in trademark infringement and unfair competition action that mark FASHION TELEVISION is generic, then prevailed in bench trial for broadcaster of FASHIONTV channel;
Matter of Doris Duke (NY Court of Appeals – Appellate Division, First Department – Surrogate's Court New York County) — Removed Duke's butler Bernard Lafferty and United States Trust Company of New York as Co-Executors of the estate of American Tobacco heiress Doris Duke in then-largest estate ever probated in New York; later upheld New York's first-ever honorary testamentary pet trust resulting in $100,000 trust for Doris Duke's dogs;
Gleason v. Gerson (NY County Supreme)— Removed incumbent City Councilman from ballot and uncovered campaign misconduct;
Gleason v. Scopetta/City of New York (Second Circuit – EDNY) — Obtained reversal of ruling on stolen FDNY medical records on question of "state action"; asserted private right of action under Americans With Disabilities Act medical records confidentiality provision; obtained judgment under 42 U.S.C. §1983 for disabled, retired New York City firefighter;
Matter of Anonymous Child (Surrogate's Court NY County) — Finalized adoption for adoptive mother in contested adoption of sister's child in the wake of September 11, 2001 attacks.
Mr. Dowd also assists individuals, art owners, dealers and corporations with trademark and transactional work, including international licensing and distribution. He lectures regularly on art law and copyright law. In 2006, he co-founded the annual day-long Art Litigation and Dispute Resolution Institute at New York County Lawyers' Association featuring the top judges and practitioners in art law.
Mr. Dowd has served as President of Network of Bar Leaders (2013-2014); General Counsel of the Federal Bar Association (2010-2011); FBA Vice President for the Second Circuit (2006-2012); FBA Board of Directors (2011-2016); The Federal Lawyer Magazine Editorial Board; FBA Government Relations Committee; FBA President of Southern District of New York Chapter (2006-2008); New York County Lawyers' Association Board of Directors (2003-2006); National Arts Club Second Vice President, Chair Audit Committee (2016-Present); Co-Chair of Fordham Law School's International Law Affinity Group (2016-Present); Village of Westhampton Beach Conservation Advisory Council (2014-Present).
Mr. Dowd is a member of the Copyright Society of the U.S.A.; New York State Bar Association, Commercial and Federal Litigation Section and Intellectual Property Law Section, Fellow, New York State Bar Foundation; Sustaining Lifetime Fellow, Foundation of the Federal Bar Association.
Mr. Dowd is admitted to practice law in New York State, the U.S. District Courts for the Southern and Eastern Districts of New York, U.S. Court of Appeals for the First, Second, Fifth, Ninth and Tenth Circuits, U.S. Supreme Court, U.S. Tax Court and U.S. Court of International Trade.
Mr. Dowd earned a Bachelor of Arts from Manhattan College in International Studies cum laude and a Juris Doctor from Fordham University School of Law, serving as Articles Editor for the Fordham International Law Journal.
Mr. Dowd is fluent in French and Italian.
New posts from Mr. Dowd's Copyright Litigation Blog:
Video: From Murder To Museums – Abraham Lincoln, Adolf Hitler and the Hunt For Nazi-Looted Art In America
From Murder To Museums: The Pursuit of Nazi Looted Art – August 16 Southampton NY
Pleading Copyright Infringement: What To Do When Registering Your Copyrights After Starting A Lawsuit?
Eighth Circuit: Copyright & Trademark Infringement To Publish Modified Public Domain Materials
Second Circuit: Iron Man Soundtrack Copyright Infringement Litigation Can Proceed On Work-for-Hire Question