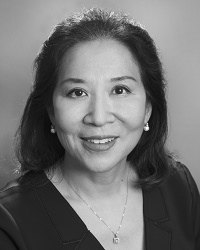 Pang-Mei Natasha Chang is a member of Dunnington's estates, trusts and private clients practice group, as well as its international, France desk, and charitable, not-for-profit and religious institutions practice groups.
She counsels both domestic and international individuals, families, businesses and charitable organizations in estate and trust planning, and wealth transfer planning. She works with clients to design and implement tax-sensitive structures to meet their planning, business and charitable needs.
Ms. Chang speaks Mandarin, French and Russian, and assists clients in cross border matters. She represents clients of all ages, and advises in insurance planning, IRA/retirement benefit planning and the use of trusts for not only estate planning but asset protection.
She also works closely with fiduciaries in probate matters and the administration of estates and trusts.
She serves on the Trusts, Estates and Surrogate's Court Committee of the New York City Bar Association, where she has participated as a writer and presenter.  She is also a member of the New York State Bar Association.
Ms. Chang received her Juris Doctor degree from Columbia Law School, a Bachelor of Arts degree cum laude from Harvard University, and is currently pursuing her LLM in Taxation at New York University.
Ms. Chang has written on the protection of women in the modern family, including the critically-acclaimed book, Bound Feet & Western Dress (Doubleday) which has been translated and published in over ten countries.
She is an amateur pianist who sits on the board of the Green Mountain Chamber Music Festival held yearly in Colchester, Vermont, that attracts musicians from all over the world.